The Difference Between Contested And Uncontested Divorce in Singapore
AspectLaw | November 16, 2021
The divorce procedure in Singapore is divided into two main stages: Dissolution of Marriage and Ancillary Matters. Depending on whether the divorce is contested or uncontested, there are also two different paths divorcing couples can go through.
In this article, learn more about the differences between a contested and uncontested divorce in Singapore, as well as how the divorce procedure will change.
Difference Between Contested and Uncontested Divorce
When at least one issue in a divorce cannot be resolved privately between both parties, the divorce will be considered as contested. These issues are often related to child custody, care and control, access rights, division of property and assets, as well as any allocation of debt. Both parties will then be required to appear in court and present evidence to support their case.
In some cases, a divorce may also be contested because the Defendant wishes to stay married or does not agree with the grounds for divorce stated in the divorce papers.
On the other hand, an uncontested divorce, also known as simplified divorce, is one in which both parties are able to reach an agreement on all issues pertaining to their divorce and do not require the Court to decide on any issues. (An uncontested divorce may also refer to a divorce in which only the Dissolution of Marriage has been agreed by the parties. However, for the purpose of this article, we will be referring to an uncontested divorce where both main stages of the divorce are agreed upon).
Divorce Proceedings
During the first stage of divorce proceedings – Dissolution of Marriage, the Plaintiff will have to file a number of divorce papers in the Family Justice Courts. Once the Court accepts the documents for filing, a copy of the documents must be served on your spouse (Defendant) to notify them that divorce proceedings have begun in Court.
If the Defendant chooses to ignore the divorce papers, you can request a divorce hearing date by filing a Request for Setting Down Action for Trial (after a Dispensation of Service or Substituted Service application), and the Court can hear the case in the Defendant's absence. The Court orders will still be binding on the Defendant even if he or she was not at the hearing.
If the Defendant wishes to contest the divorce, he or she must file the Memorandum of Appearance within 8 days, and the Defence or Defence and Counterclaim within 22 days (different timeline applies if the Defendant is overseas).
The divorce proceedings can proceed in two ways after you file your divorce papers and serve them on the Defendant: contested or an uncontested divorce.
Contested Divorce (Normal Track)
If the Defendant contests the divorce, the Court will set a date for a case conference. Both you and your spouse will have to attend a Case Conference or a mediation (should the Court direct and/or parties request) to determine whether a settlement can be reached on certain issues. If the mediation fails, a trial date will be set.
Both parties will be required to file and exchange pleadings and Affidavits of Evidence-in-Chief, which will state your reasons for the Court to grant your divorce. Witnesses will have to be called and the hearing may take from one day to several days depending on the number of witnesses and the complexity of the case. If the Court is satisfied that the marriage has irretrievably broken down, the Court will grant an Interim Judgment and proceed to the next stage – Ancillary Matters.
Similarly, the Assistant Registrar may refer the case for counselling and mediation for ancillary matters to be resolved privately if the Court deems that settlement is possible.
If there is at least one child of the marriage below 21 years old, both parties must also attend the Child Focused Resolution Centre (CFRC) programme. This programme is designed to encourage you and your spouse to make informed decisions with the children's best interests in mind.
If mediation and counselling fail to produce a resolution, the parties will be directed to file an Affidavit of Assets and Means ("AOM") outlining all assets, liabilities, direct and indirect contributions to the marriage, and your proposal for the outstanding ancillary matters.
To prepare for the ancillary matters hearing, your lawyer will need to draft written submissions (i.e.arguments) pertaining to the evidence in the Affidavits. Generally, the entire contested ancillary matters process will take anytime from 6 months to 2 years and consists of 2 AOMs and written submissions. The Court will make a decision on all ancillary matters during the ancillary matters hearing, which could last several hours or several days. After the hearing, you can file for a Final Judgment three months after the Interim Judgment was granted or when all the ancillary matters have been resolved, whichever is later.
Once the hearing concludes, you can apply for a Final Judgment three months after the day the Interim Judgment was granted or when all the ancillary matters have been resolved, whichever is later. Your divorce will then be final. The entire process of a contested divorce can drag on for a year or longer.
Uncontested Divorce (Simplified Track)
If the Defendant does not contest the divorce, you must file a Request for Setting Down Action for Trial to notify the Court that your case is ready to be heard on an uncontested basis. A Draft Consent Order can be filed once all ancillary issues have been agreed on.
The Court will then fix a date for the uncontested divorce hearing, which will be heard in chambers. Both parties may not be required to attend the hearing. The documents will then be reviewed by the Court to determine whether the marriage has irretrievably broken down.
If the Court is not convinced, both parties may be summoned to an open court hearing and/or direct parties' lawyers to present additional evidence or information to support their case.
Once the Court is satisfied that the marriage has irretrievably broken down and all ancillary matters have been settled, the Court will grant an Interim Judgment confirming that the marriage has been dissolved.
An uncontested divorce takes less time than a contested divorce and can be concluded in as quickly as 4 months. There is also a lot less work required in an uncontested divorce because all matters would have already been agreed on.
Divorce proceedings are complex, whether contested or uncontested. If you are not a lawyer, the documents you must file and the deadlines you must meet can be difficult to understand, furthermore, the Courts will still hold you to the same standards of a lawyer. These documents and procedures are governed by the family law in Singapore and there are strict rules to follow should you wish to file for a divorce.
Seek professional legal assistance for your divorce case if you wish to file for divorce or contest a divorce.
Aspect Law Chambers specialises in family law, championing amicable resolutions at cost-effective rates. Contact us today for more legal advice.
by aspectadmin | January 07, 2022
[Sassy_Social_Share]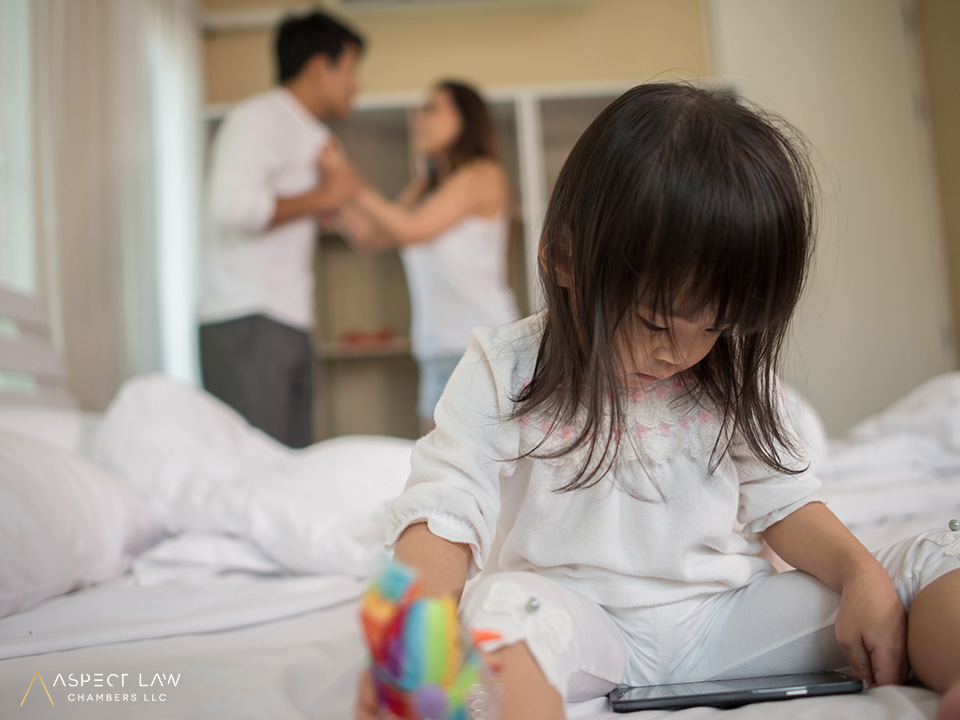 Family Law | August 01, 2022
What is a Family Lawyer? What Do They Do? AspectLaw | August 01, 2022 Many...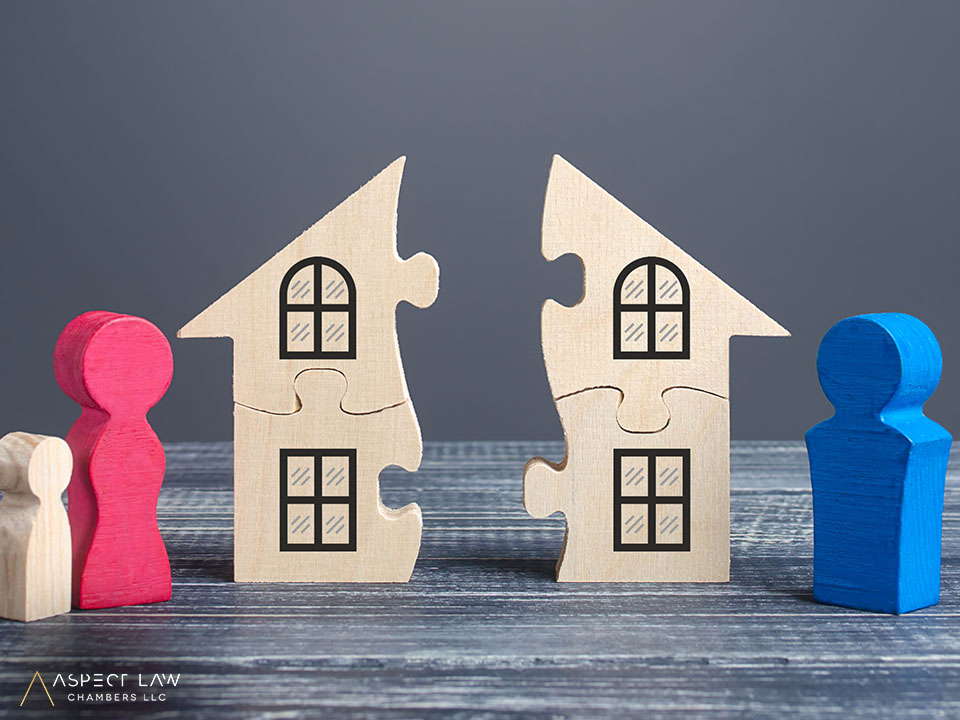 Alternatives to Divorce | July 15, 2022
Alternatives to Divorce: Annulment and Separation AspectLaw | July 15, 2022 Divorce is one way...